Web design for the modern day
Looking for website design is more than purely looking for a website designer that will put together an attractive looking webpage. Web site coding is important if your website is to be efficient and work across a wide range of devices.
These days all websites shoud be designed responsively, based in Peterborough, Website Designers Titman Firth design all new websites with both desktop and mobile in mind.
Website design goals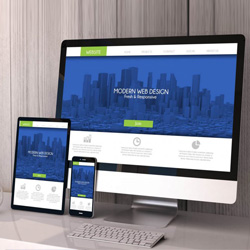 If you're looking for a new website you should make sure that it:
Increases on the return of investment
Increased traffic to your buisness
Increases sales
Properly conveys the ideals and selling points of your company
SEO
Effective search engine optimization (SEO) will help you to achieve becomming a successful business. It's important that when your website is designed that SEO is kept at the forefront to ensure the best long-term benefits.